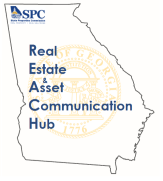 This web-based system allows for the sharing and tracking of transaction related information between SPC and its customer agencies. The system is designed to be more efficient than current processes by eliminating the use of paper forms and providing real time access to the status of any transaction request. In its full version, REACH will be the primary communication tool between SPC and its customer agencies for both Leasing and Land transaction requests.
Please click REACH icon to access the REACH application.
At present, REACH is only open to "new" leased space requests and acquisition/disposition of real property requests. Agency requests regarding lease renewals, renegotiations or cancellations are not currently available for processing in REACH and should be handled using SPC's traditional processes.
Related Links