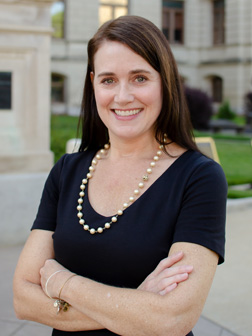 Alisa Pereira
Director of Legal Services
Alisa Pereira serves as Director of Legal Services for the Georgia State Financing and Investment Commission, Georgia Building Authority and State Properties Commission. Prior to this role, Alisa served as Assistant Director of the State Properties Commission where she was responsible for supervising Space Management and Asset Management divisions whose goals are to maximize the utilization and efficiency of administrative space and evaluate the value or interest of the state's owned and leased assets.
Alisa began her legal career in 1998 with the Georgia Department of Corrections. In 1999 she was hired as in-house counsel to the Georgia Building Authority and later served as Deputy Director of Legal Services under the State Property Officer from 2008 through 2014.